Thank goodness for Scrapstars!
My all time favourite scrapbook event.
Not too small and not too big - it's the Little Bear's treat for the goldilock's style scrappers. I went away to Leeds on Friday to teach an interactive, very kinetic scrapbook layout-come-album. I'd take a picture but it more likely needs a video to show you how the page flops, flips, and flaps. I shall do that is daylight tomorrow, I hope.
Whilst there, I was inspired by all the teachers BEAUTIFUL projects including my room mate -
Emma
.
She is just lovely.
Of course I got to go shopping at the BellaBoo shop (this makes me feel like Im at home as we often call Belles this name!). And whilst shopping there, I picked up....ahem..... "essentials". I came home on Saturday evening after spending the day taking photographs and I managed to squeeze a little mojo love on this layout here.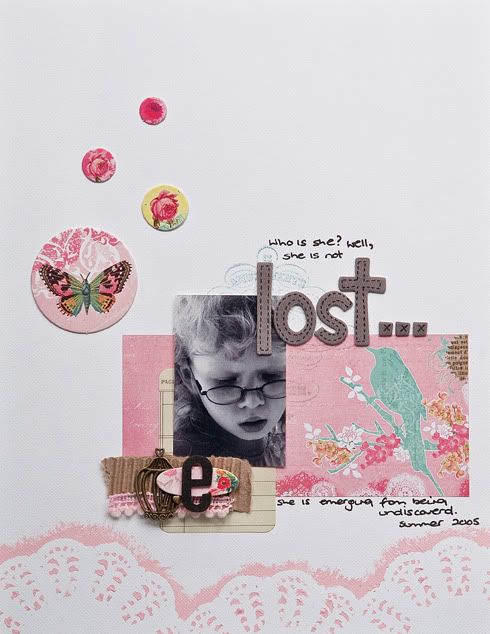 I think that naughty little mojo may have just back home. I've challenged myself to scrapbook a page everyday for this week to harness this mojo homecoming but obvs can't promise this to myself. Life is always throwing curve balls at me.
Well I gotta go. Trying to figure out this new Blogger layout (its the behind the scenes gubbins that I use when I blog - its irritating when they do that!)