My Belles is doing a level two course in Floristry in College. She only goes one day a week during school time but will leave with a certificate good enough to get a job arranging flowers. Sadly, Ellie finds rose stems, wires and the green sticky tape too much to handle and needs help when coming to use these components in an arrangement. I have to say, despite the help she gets, she does come home with the most amazing arrangements at times.
Take this Victorian posy. Ellie tells me that ladies would have these to smell when trying to mask the smell of sewerage that was thrown into the street back in the 1800's. My mum, who is visiting, protested that they were actually called nosegays. Well I just burst out laughing; it totally tickled me.
You just can't gay like you used to,
when
I was growing up.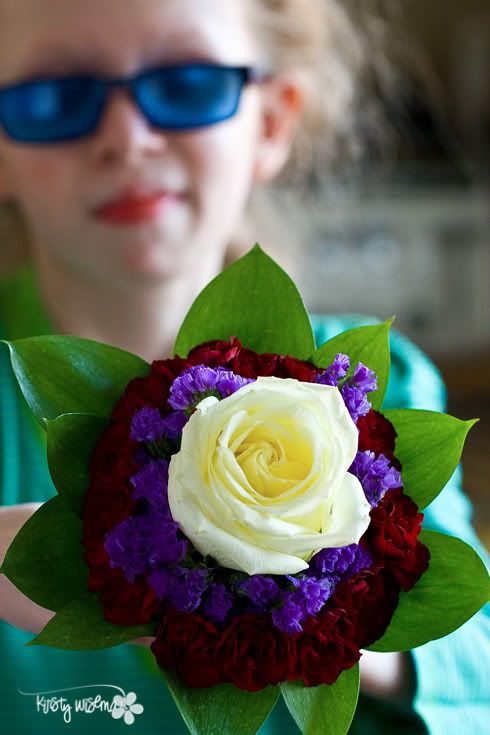 I think its a gorgeous arrangement and that tea rose has the most stunning fragrance.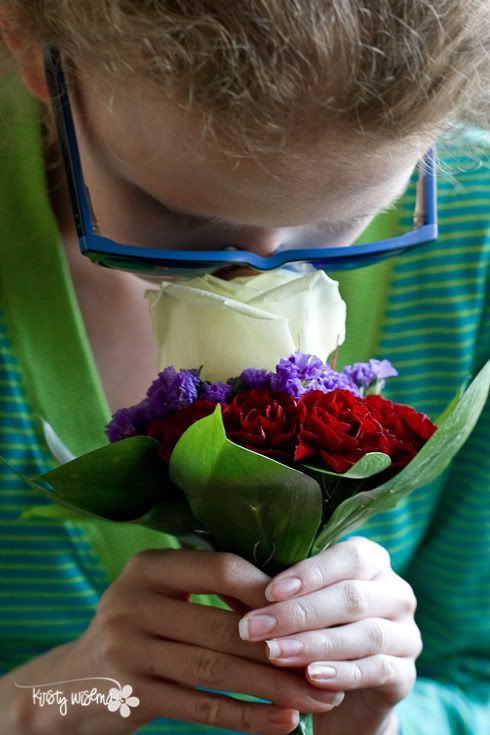 Didn't she do a great job of it, despite it containing her 3 worst elements: wire, tape and rose stems?
Finally, here is card using my leftovers for recent commission from
Sizzix
. Their framelit low profile dies are gorgeous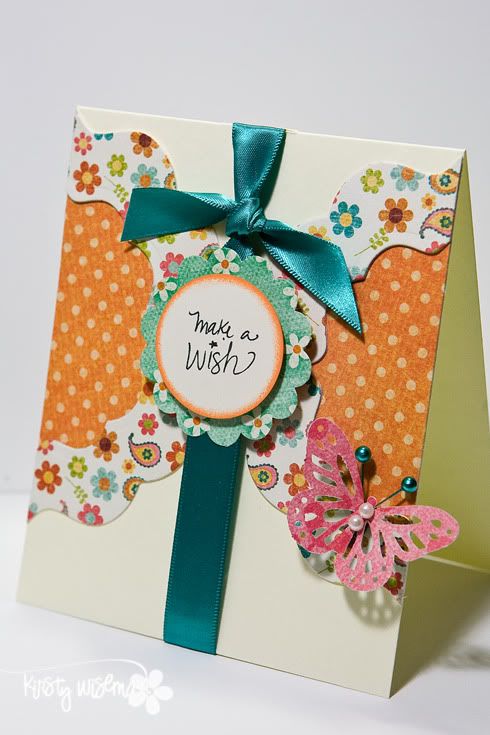 I also used my
Sizzix Big Shot
,
Mei Flower
Bling, My Minds Eye Bloom and Grow papers.
Please continue to leave comments here or on yesterdays post for a GORGEOUS giveaway of papers, card, stamps and buttons from
Natalie Oshea
Love
Kirsty x
Click here to subscribe to my newsletter