The way my work goes, you take what you can and what you don't get, you go and seek new opportunities. Crafting is full of peaks and dips, trends and gaps,
ying
and yang. I love it and then I hate it, I get lots of work then I get none. I go on the road and I stay at home. I admit that blogging plays a huge factor in the work that comes my way. I encourage you to do this but you
cannot totally rely on it to "get rich-quick"
. It's a great way to expose your skills and your personality without paying the big bucks for ads in mags where ads get so little "reading-eye". Plus the best thing is, is that if people want to read it, they will and if they don't, they won't (duh!). Its not like you are shoving it in peoples faces and driving them crazy with it.
So, anyway - the point of this lead up? Well, sometime last year I was approached by an amazing PR company;
Edelman
. They invited me to a workshop in London and I had a really great time. It was the same day I was accepted to work at
QVC
. It was quite a surreal time, to be honest because you just don't plan this kind of work;
it just happens
. I built up a good relationship with
Edelman
whose next project they gave me was to present a video for the Disney YouTube channel.
That was just crazy and so unexpected.
The company also has an affiliation with
Snapfish
. They introduced my work to them and
Snapfish
gave me this great opportunity to make an Album about my working career. It was a labour of love and one I didn't feel comfortable about, at first. Mainly because I have this MAJOR niggling guilt about
believing in myself
. But I did the book and it was presented to
Snapfish
.
They really liked it.
Here is a sneak peak of it. It kind of acts like a portfolio/business card/CV since 2001 (when I started crafting). A great idea and I thoroughly recommend it. I also recommend making your own children's story books. Click
here
to see how.
I then got invited to Afternoon Tea in February, in London, to meet with them. Well it was actually Nicola who came, one of the team leaders of
Snapfish
. I also met with
Edelman
, with Luke but not with Natalie, this time, as she was on Hols;
Natalie I cannot fail to mention.....I call her the pocket rocket, sometimes "Natty
Nuggety
Noo
Noo
".
It was a very posh hotel with the most gorgeous look about it. I did feel like I was dreaming a little. We discussed how I could fit in at
Snapfish
.
** If you don't know,
Snapfish
are an International online photo printing company, with over 90 million customers. The customer base just grows and grows and grows. Who wouldn't want to be a part of that?**
Nicki suggested I become a frequent blogger with them (
**inserts loud scream here - you know me and blogging, right?**
) and in the same breath she proposed a commission to design some Jubilee celebration cards. I tried not to smack my jaw on the table and upset the beautiful china. I vexed with all my might as not to come across as so freaking desperate by saying "yes, yes, yes" immediately. I kind of processed it all in slow motion and said "I'd have a good think about it" knowing all along that it was right up my alley.
Yeeeep
! And all the while my heart was twisting and beating so hard, I thought it would burst through my chest.
Snapfish
, along with online photo printing, create photo gifts in the form of mugs, cards, canvas prints, calenders, books, posters etc. The part I was given was to create cards/notelets/invites for the upcoming Jubilee celebrations. There is also an opportunity to create photo cards, too. I have to say, before I even met with
Snapfish
, I had used them for online photo printing, especially when they have the "penny a print" offer. I encourage you to check them out!
Aaaaanyway
, Ive been designing the cards for a little while, trying to perfect their every pixel and finally submitted them 2 weeks ago for approval. And then, as if two weeks never even passed my notice, I got the full approval to publish them yesterday. And here they are
and this is the funky little badge I get to use on my blog/website/paraphernalia. Click on it, it takes you to my growing store!:
This added string to my crafting bow is such a thrill. It really is and whilst sometimes I am loathe to gush and pour out these amazing feelings and facts, sometimes you just have to let it all out.
PS: If you click this link
here
, you can get 30% off all print sizes until 11
th
March using this code: 30PRINTS12
Fear not, my lovers for I have not even broken away from the world of paper crafting and just to prove it, here is a little something I made whilst "
tra
la la la
laaaaaaaa
-
ing
" through my very happy day.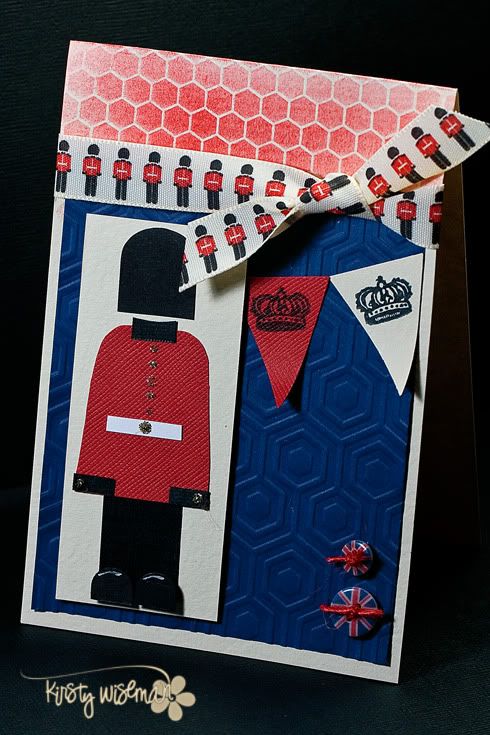 Psssssst
! Did you hear that Stephanie
Weightman
is coming to
QVC
(back home, where she belongs)? I screamed down the phone when the team at
QVC
rang me to tell us the news. A very classy lady and very in touch with crafting from all levels. I'm
really
looking forward to working with her.
Love

Kirsty
x
Click here to subscribe to my newsletter