This month I chose a colour I normally
despise
working with - lilac. I know it can look pretty but I always get it wrong. So, to try and make this work, I made my own shade of pink to match - if that makes sense? Using my Jo Sonja's finest paint I concocted this
lilacky
shade of pink and instead of my "go for" silver
embellies
, I
plumed
for gold.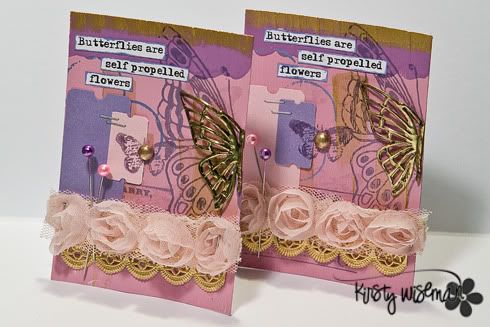 Close up of my
lilackiness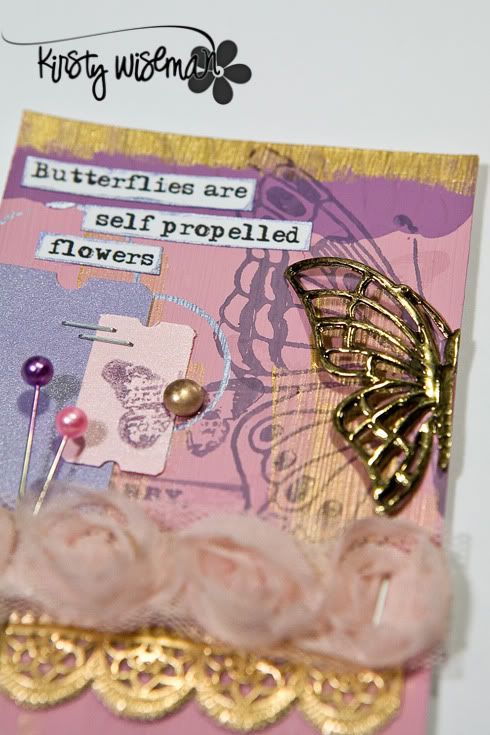 I hope Lynn liked her ATC as much as I actually enjoyed making them (despite lilac being v v tricky to handle!) PS: I make two - One for me and one for the next recipient on my ATC swap.
Anywaaaaaaaaaaaaay. If you are a mum, I hope you had a lovely mothers day. I spent most of the day with Ellie, on my own and it was just heaven. Then it was time to roast (with what felt like) an entire hog for my In-laws. Here are some snapshots of our day:
Me and my sweet little love bucket
New slips for Mothers day which I BOUGHT!!! Tee hee (Sainsburys, £6 just in are you are wondering, Very Cath Kidston-ish). They are very comf.
I wore my Dachshund neck-ly, a nod towards my baby boy!
Ells and I baked and cooked and roasted and boiled and stirred the dinner. Here I am, straining a smile (gettit? - Man, I suck at puns!). My smile shaped strainer actually makes me smile (Asda, £2.49 - get yourself some happy!)
And that was the sum of my very lovely Mothers Day.
Love


Kirsty

x
Click here to subscribe to my newsletter