I read the Daily Mail (online) every day, roughly every hour. I don't often agree with the politics, propaganda and often libellous stories but what I do love reading is about the natural world -
the real world.
I'm
talking acts of kindness, wildlife photography and animal magic. Today there was a story headlining about a woman who was out riding her horse and it got stuck in a quagmire. It was sinking, stuck and in danger of being drowned with the incoming tide. The photographs were enough to relay the story to me in full. The pain and love in these photos alone had me in floods of tears; oh how I empathise with that kind of love and pain.
The owner, here, was sinking but offering to stay and calm her beloved pet
You can feel how much pain she was suffering by trying to steady and comfort the horse
And this picture? Oh my,
bwah
bwah
bwah
- heart wrenching
The cruel twist to the story was the absurd amount of people commenting saying how foolish she was to stay with the horse with an incoming tide.
To me,
that's
the hate spewing out of their empty souls.
To love and be loved, one has to experience emotion. Those persons with swinging bricks, in place of a heart, shouldn't make such a ridiculous judgement.
**my heart is destroyed by people who have
no compassion and love for animals**
You can read the story and how it all unfolded
HERE
On a lighter note, here is a tag I made a while back but forgot to share. Ive had that Tim
Holtz
die for EVER and its the first time I used it. **shame on me**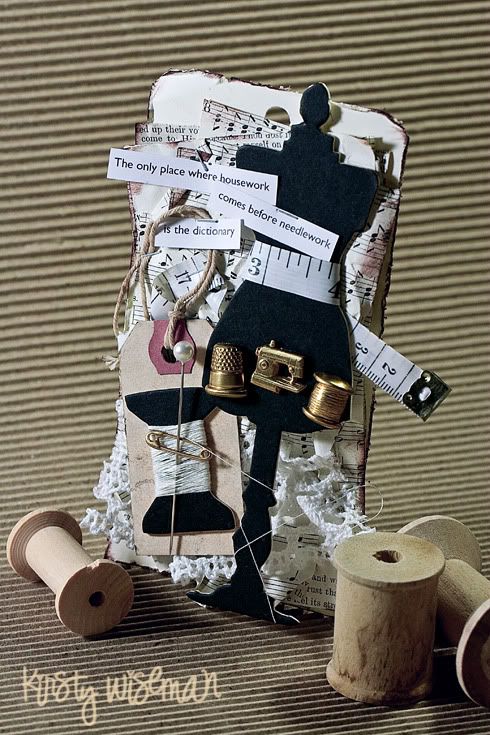 See you tomorrow for more crazy shenanigans from the
Wiseman
household.
Love

Kirsty
x
Click here to subscribe to my newsletter