Oh! I wanted to save this 1900
th
post for my Birthday but I was dying to come on here and upload a
coupla
cards made with my
fabbest
new punches. So I'm a day early instead (
Yeeep
, I'm 41 - planning on this being a
happier
birthday and relish the next 9 years in my forties!).
I'm lucky that I get to spend lunch out with my friend Beth and an evening out with my lovely Belle pants and Grumpy Gorilla Mark. I'm buying some special meaty treat for the pooch whilst we dine somewhere magnificent although that could change - I'm
just as happy at home.
So - the doggy stamp below? Ive been desperate for these stamps from
Stampin
Up and they came up in a swap recently (Thanks Kim!). There are other creatures in the collection but that pooch? You know I had to have it, right?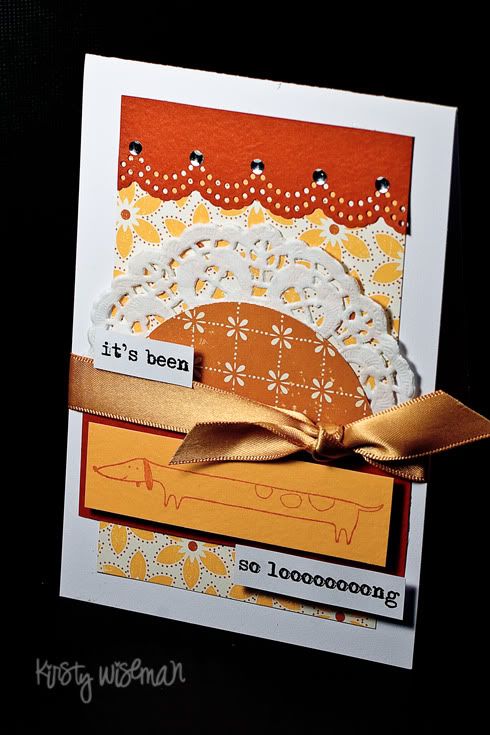 And lastly - the banner punches? OH MAN! They are beautiful and will be making appearance on all my cards in future along with
those delectable hearts
- all punches from
Stampin
Up (slurp). Thanks to Rachel for organising their delivery and the amazing sale-a-
bration
offer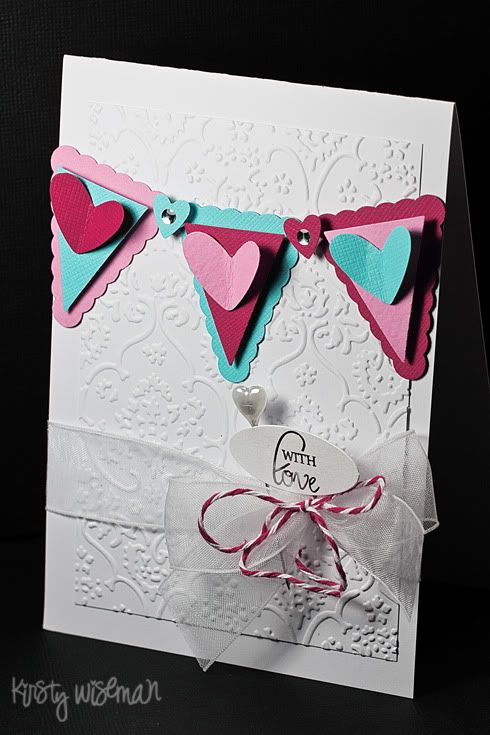 I've got more punches coming as part of my birthday treats from
Stampin
Up. I gotta say, their punches (Made my
EK
Success,
Obvs
) are pretty timeless. And will be getting a beating in the next few weeks.
**Edited to add -
FebPhotaADay

fail
- I got to day three before I was thrown off momentum due to adverse weather this weekend. I might pick it back up but then again - I might not!**
Love

Kirsty
x
Click here to subscribe to my newsletter