Puh! I have had a fall out with my crackle glaze. Its a pile of pants and therefore no tag for today. Never mind, I can get a move on with the rest before the weekend is out; I'll enjoy the catch up.
Meanwhile, tonight, I was sat with belles after school whilst she gorged on home made chocmint hot choc with whipped cream; my camera by my side. I love how christmas lights look with a fancy bokeh and have tried it several times before but was never enamoured. Tonight I found some patience, so sat with some black card and scissors to hand and I wizzed up my v cheap bokeh enhancer (which makes ordinary hexagonal bokeh look like heart shaped bokeh).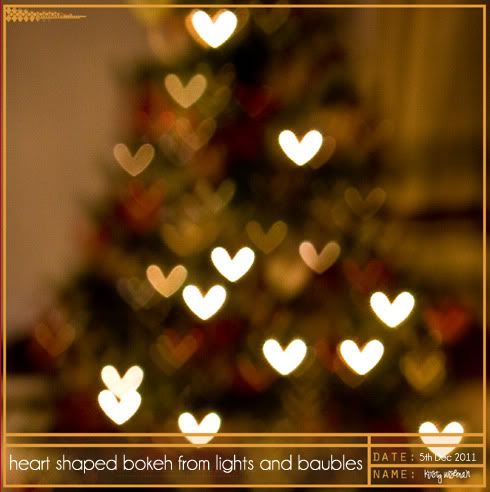 I feel so smug at such trickery but to be fair, anyone with a DSLR can do this (maybe even a decent point and shoot; if you have the patience to fashion a teeny tiny bokeh enhancer). Just Google it but if you wish, I can show you how easy it was to do.
Lastly, again - Frog on a Log. He sure likes death defying stunts, that little tink! Today, he was caught "
Planking
" on the balustrade.
I've warned him that if he didn't take his job serious enouhg in future, I'd chop off his legs and fry them in garlic.
Love

Kirsty
x
Click here to subscribe to my newsletter