This season screams traditional reds, greens and whites; even for birthday cards. But not in this craft room. One of my top 5 fave colours, Coral, is a colour I rarely use in crafting so I thought I'd give it a whirl. I hand glittered that flaming card (took forever) but I'm really pleased with how it turned out.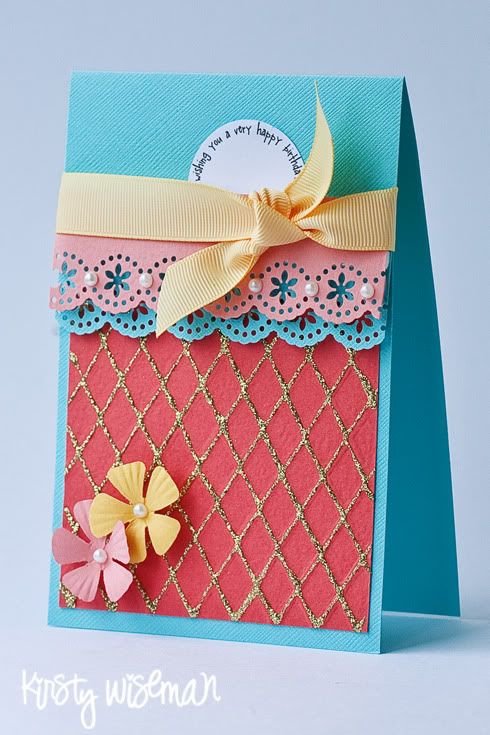 look at my glitterwork......do I win a prize?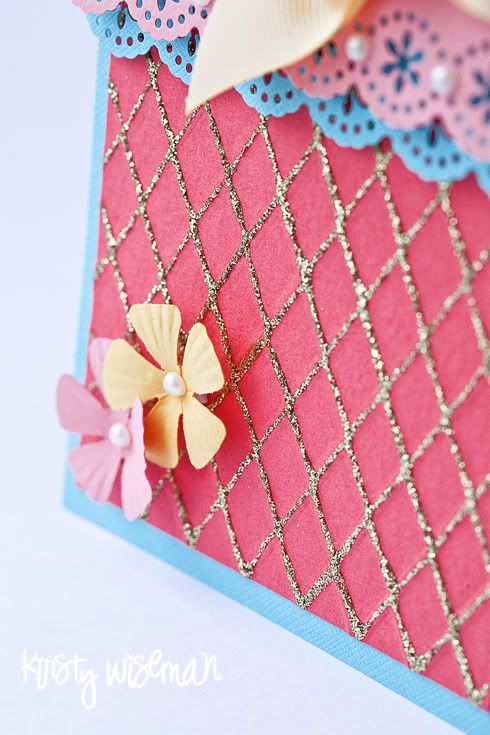 And that is all from me tonight cos I'm just not feeling bloggy enough. I went christmas shopping earlier to pick up my final odds and ends and as much as I want to say I'm relieved its over, I'm not. I'm struggling with a few things this season and I can't say I'm really "feeling" it.
What if I'm turning into the grinch? Yeeeps!
QUICK! - somebody tell me a cheesy cracker joke to cheer me up!
Love
Kirsty x
Click here to subscribe to my newsletter