Aaaaaaw! Sweet 16, Happy Birthday Ellie.
Here is her card from us. No pink frills but instead lovely autumnal colours to brighten her morning.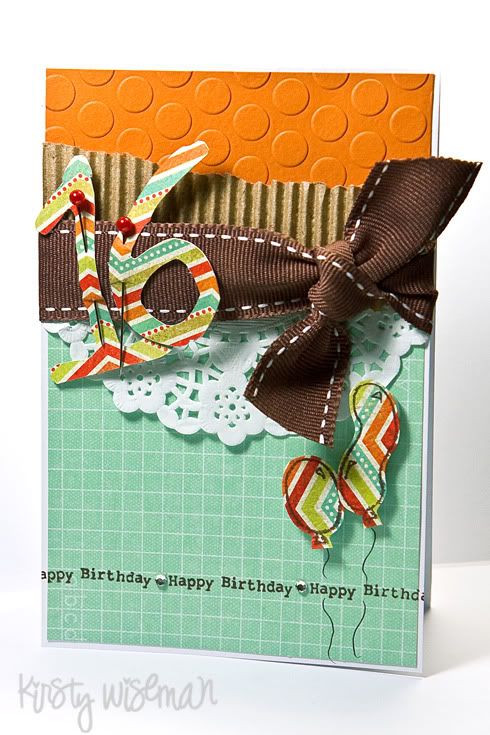 Belles will be having her usual chocolate for breakfast followed with opening cards and gifts. She has had a LOT of cards this year and I've a feeling that most of them are from our friends - thank you!). This year we bought her an iTouch as she loves to hog my phone for all the free apps. So whilst she NEVER uses a mobile (no child of mine!), she will get the luxury of having the apps she loves to play with on her own iTouch. Fruit Ninja is my current fave as well as SleepCycle (although that is not a game).
Lastly, here is a christmas card using that fabulous
Tonic Studios geared punch
(you know these babies go through 400gsm cardstock without sticking, Hmmmmm? Mezzin!).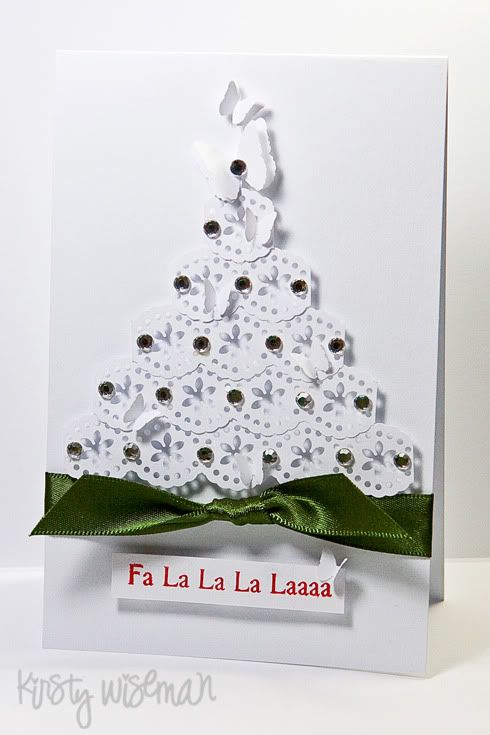 Its also peppered with teeny butterfly punches too, to add a little pretty pretty.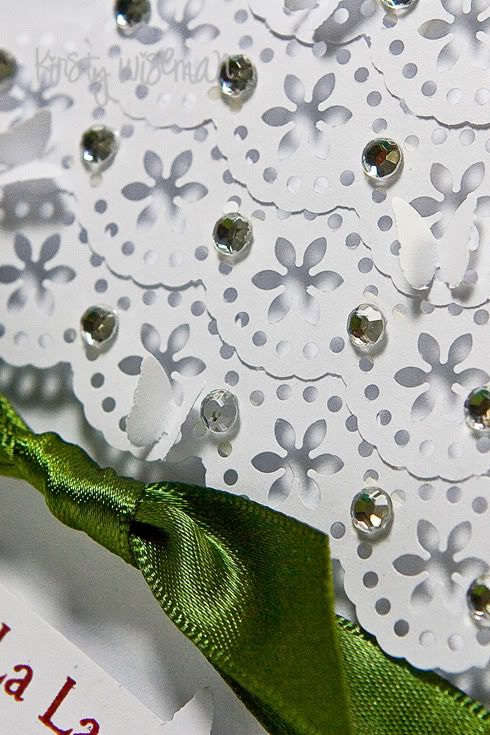 Just another make to add to my growing pile of crimbo cards.