This blog post is a real cacophony of happenings so you might want to grab a nice drink, something
carb
infused to keep you awake and maybe book the day off work? !!
Lets start with some crafty stuff Ive been finishing off. This card, for starters. Ive been working on this for a week because I couldn't decided what to put between the two swallows. Honest, I was struggling but I knew I wanted to savour the pain so that I would be completely happy once I had found that "something". Cue one of
Timmykins
quote stamps.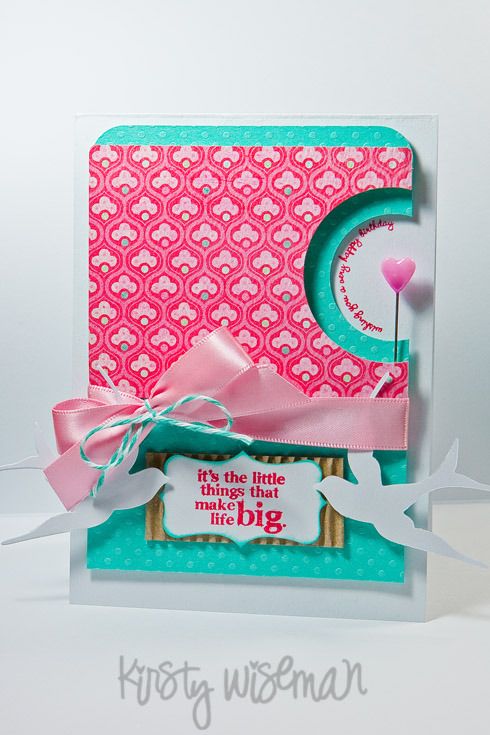 I love this card and yes, that's probably quite a vain thing to say but sometimes you just love a certain project now and again - one that you are so chuffed with you feel you could conquer the world with it. Well, not the world but maybe a small country.
Talking of which, that's how I feel about my body right now (the size of Bolivia, I'm guessing). If you have followed this blog from the beginning you will note that I go through fits and starts with exercise. I really go for it when I start but I just lose momentum. Maybe injury prevents me carrying on or the cold weather interferes or perhaps I get a spell of work which demands more of "me". I HATE IT when I lose the momentum. I fall down that spiralling pit of "giving up" so many times. And tonight, this attempt maybe number 845765637291294375 to restart but sod it,
Im
focused for the time being. Tonight I started C25K again but the best bit about tonight's efforts was my timing. I shaved 1 minute and 30 seconds from when I started it in September. I wore better trainers plus I ran in the rain. I LOVE RUNNING IN THE RAIN. I wrapped up, slung on by
bestest
support bra (v. important in my opinion) and tuned up with Muse, The Killers and Manic Street Preachers.
I ran like hell fire and whilst it hurt, it also felt good. **Masochist, right?!** I just don't fancy going on
QVC
after Christmas looking like I ate all the turkey, you know?
I came home, cooled down and then put the finishing touches on this layout that has also sat in my desk since the end of Sept. What is wrong with me? I used the rest of some papers I had from some
QVC
prep work and this ribbon used to belong on one of Ellie's wall art projects that we have dismantled. No way was I wasting it and luckily, it fit across the paper that had been lovingly stuck on there for 7 weeks. Another layout for the album.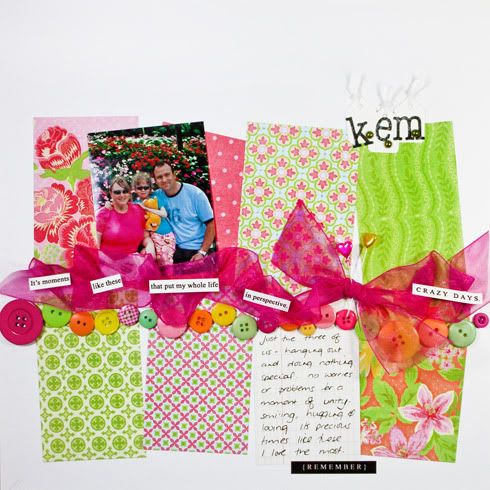 Ruffling that ribbon and making it stay put - well, that took some doing!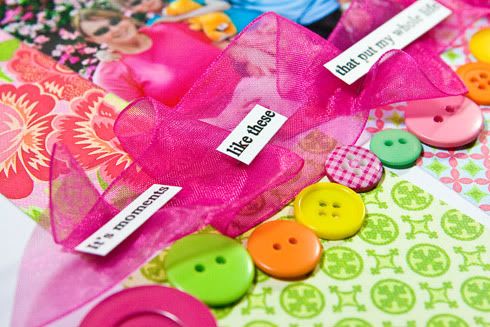 And so to tomorrow. Ive got the final part of my "Life is Beautiful" instalment to wrap up and then I'm off swimming at lunchtime. I'm figuring that running one day and swimming the next is going to be a good routine until I get my head around sorting out a good eating regime. I do really well on a
carb
free diet but i get so BORED of it after 3 months. Ive read about the
Harcombe
diet which does embrace fruits and
yoghurt
whilst low
carbing
. Ive def got to investigate it.
The rest of the week has a bunch of mixed emotions for me. Ellie turns 16 on Friday **
blub
**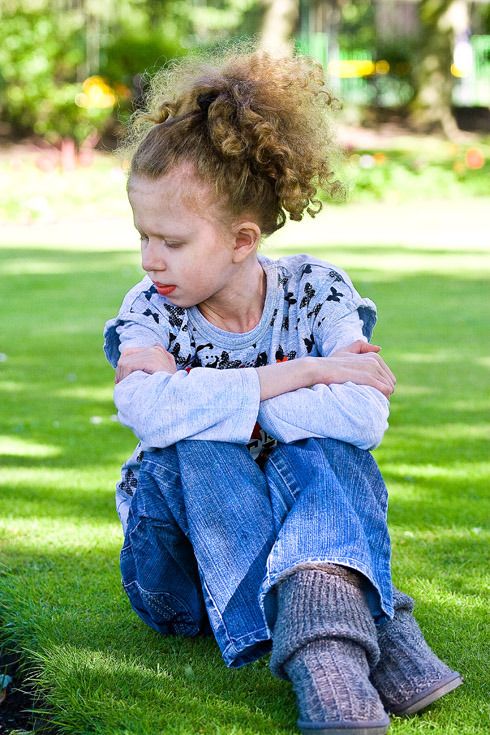 but on Thursday sees her annual review of her statement. I am NOT looking forward to it. I struggle to get my point across without looking like a desperate/screaming/paranoid/unfit/neurotic mother. All these heads of educational sectors staring at me for being the woman who dares to speak up. Its all quite petrifying, really. I do believe the school do the best they can but frankly, its because of the lack of funds that kids, like Ellie, get a totally bum deal. I'm not sure what the magical thing is to do other than keep fighting her corner but as its her last year of school, i kind of think
everyones
shoulders are sloping and that her future will be blighted by even more turmoil in the services she **could** have access to. I could literally cry for that kid, I really could. It hurts so much that I can feel my heart cracking in all directions and that my chest is about to explode from frustration - other than being protective of my little cub, I'm pretty much helpless :(
Finally.
Macchu
Piccu
. **sigh, isn't it majestic?**
I'm going to start boosting the funds for this event, of which I'm going to walk the Inca Trail, in Peru in order to raise money for the
NGVFA
(if you look to the left of this post, you will see my Just Giving sponsor page, looking pretty low funded right now). I'm paying for myself to go but I do want to raise £5000 for this worthwhile cause. I will be walking 17miles one day, stay overnight with spiders as big as my arms and leeches sucking all my blood before I trail 17 miles back the next day **
bluergh
, I will wear long sleeves,
hoodies
, hats, gloves and elastic bands at every end of my tops and walking pants to prevent
buggage
crawling into my crevices**. I'm trying so hard to come up with some good ideas (and in light of the fundraiser I did this year, for Daisy Dog, I'm reluctant to approach all those marvellous people again for donations as prizes). The season of austerity is making me lose my confidence so other than shaving my head, I'm thinking of ways to raise this money. I **did** think of selling off all my lovely handmade cards or bundle up some of my own stash to sell but man, I suck at coming up with some ideas. So if you know of any, please leave a comment so that I can get a
shufty
on!