I went to a Salsa class tonight because I couldn't face swimming today (too cold -
brrrrrr
). I don't know what I was thinking but I wasn't expecting "lonely hearts" club and dancing with strangers. I mean, I'm totally up for
having a go
but I think I was expecting more of a line dancing style of salsa. Awkward! I stayed for the whole session and danced between 4 sets of
fella's
(and no, Mark did not come with me - hello? Two left feet!) before I bolted out of the door. Instead, next week, I shall go to
Zumba
.
To be fair, it was a good workout but I don't think I will be going back.
I've totally got myself in the training zone and so tomorrow
Im
going to try Gillian
Michaels
30 Day shred before I do my C25K and maybe a gentle swim (And that's just for my arms!). I know its a lot of training but I'm allowing myself 2 days full on exercise with a rest day, although the rest day will be a huge doggy walk to keep the lactic acid from settling on my joints. I love it when I'm focused. I also love my meal plans that I have opted for until I start a more strict regime come the beginning of December.
Man, I hope I don't trip down that spiral of losing the momentum.
Im
finishing off this post with a card made using my
Christmas bauble text
thingymajigs
. Not exactly conventional colours for Christmas but who the hell cares? Red, Gold and Green is not the law.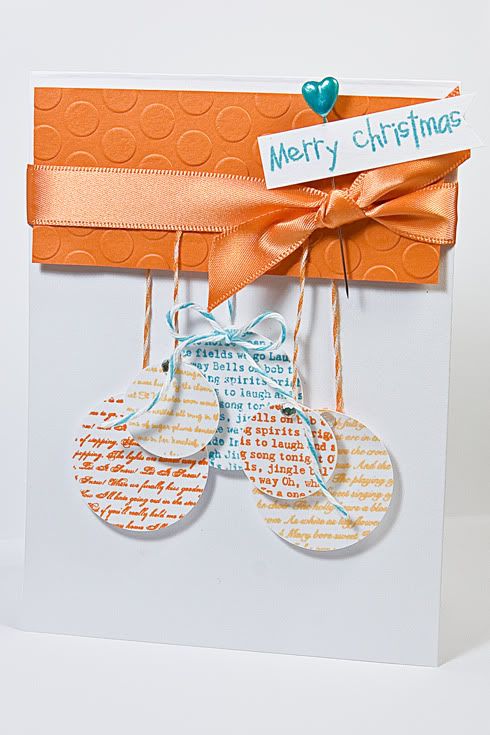 Going to go and massage my hips, they ache a bit from all that crazy salsa-dom.