I
love
border and edger punches. I do, I DO!!!. They were a long time coming from when I first started
cwafting
!
And now
Tonic Studios
have brought out
these
babies. Check out this card using an edger and border punch. I love the clean look of just white on this card. I'm so, so excited about these punches because of their simplicity and scope for creating the perfect card.
Look at all the frilly layers!
I urge you (yes, urge is I word I often use because I can't think of another word right now!) to watch this 4 minute
vid
! I know a number of my friends are salivating at the thought of having them in their grasp........ perhaps you might be the same??!
One lucky
commenter
will be in with a chance of winning one edger/border punch of their choice if they leave a comment below.
I'm
off to London tomorrow for a few days calling in at my favourite
residence
(if you haven't tried
airbandb
- you haven't lived!),
QVC
and a secret location in
Clapham
to make a crafting video for Disney **insert loud, annoying scream here**
Edited to add:
You see this beautiful elfin girl here? I could cry for her. I really could.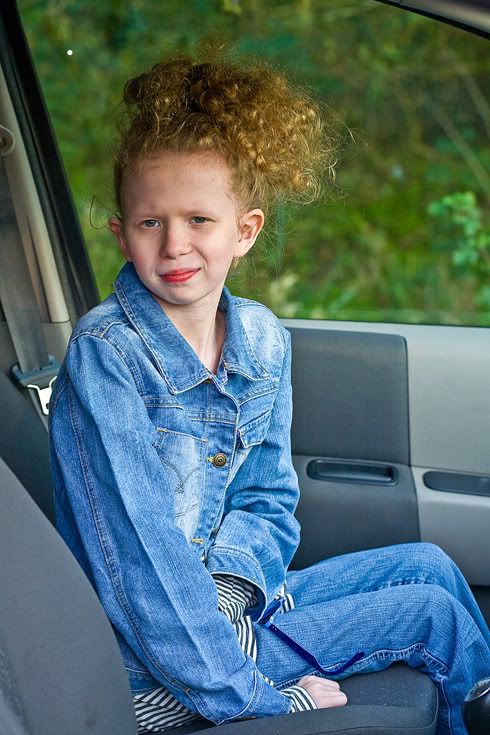 Tonight, we were out with the dog and she was talking to me about reading "Of Men and Mice". I asked her if she understood it and she thinks she does but I think its heavy going for her, its way beyond her understanding. She can read but
Ellies
process of reading is managing to physically read but not necessarily taking in the story as it unfolds. So
I'm
going to read it with her so I can help her along the way but man - will it ever click with her, I wonder? Do any of you have any suggestions on how we can get her to leap from
reading
to reading and understanding? I'd be so grateful.