I was in dire need of a crop night and although I have not been the "
Koolest
" of
scrapbookers
tonight (
ie
just not conforming to using the latest and "
Koolest
supplies" - instead I used a kit from 2007!!!
Ancient history
.....the horror!), I still enjoyed the process.
I made this layout here (following the sketch in the blog post below)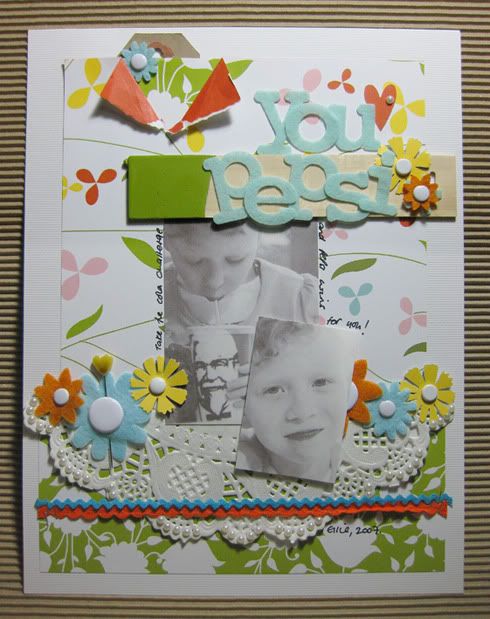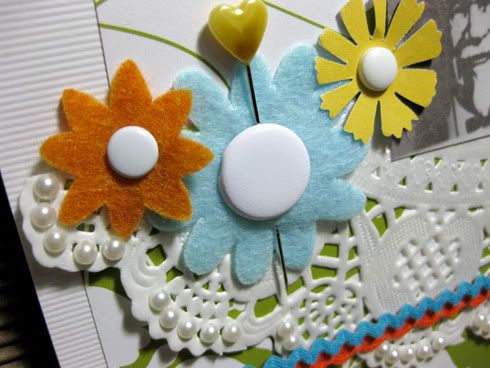 Oh man - call the cops!
I let my kid have Pepsi.
After all these years she has had no cavities and she is still alive so go figure.
and with the left overs, I made this card here: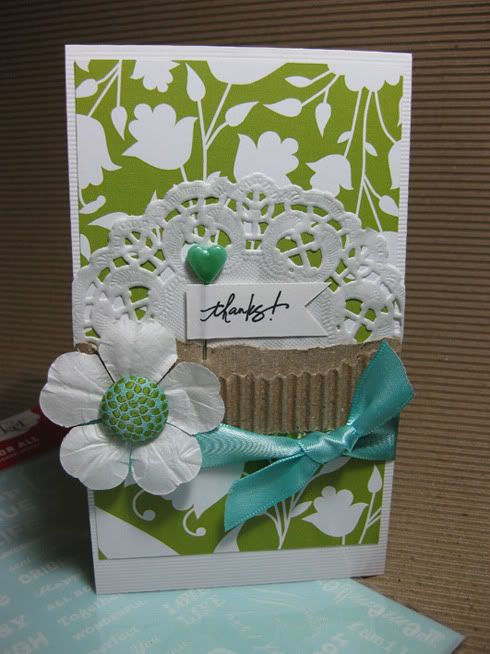 The card and a pack of ancient (un-opened) rub-
ons
from Cosmo Cricket are part of a giveaway so if you want to win, leave your name below.
Tonight was also
Ellies
last night with the befriending service. I am not sure if I blogged this but Ellie was awarded 6 session with a befriending service from local volunteers (run by the council and Aiming High) to spend time with people other than her family. It breaks my bloody heart to have had to approach them for such a service when Ellie ought to have
friends
her own age that she can relate to and hang out with. But no. She has zero after school
friends
and is lumped with Mark and I of a night time and that's just not cool, is it?
Aaaaanyway
, we were so sad to see the end of this beautiful chapter of her life and as a thank you, I made one of each of these for the girls to take home as a massive thank you.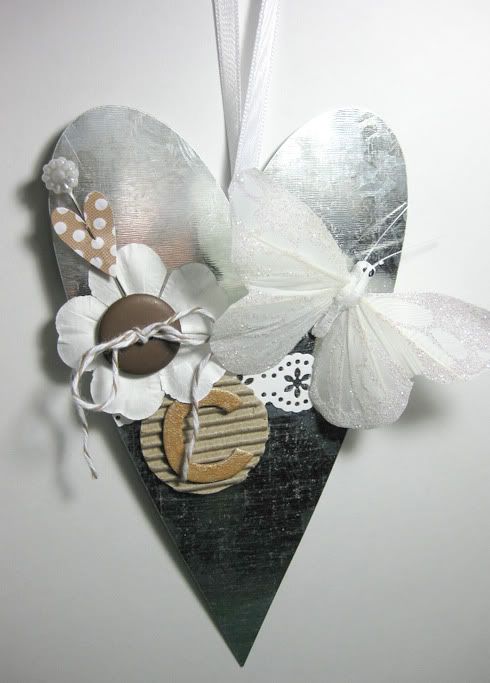 I'm
not sure its the last we have seen of Ashley and Chloe as they are now hooked on crafting, so as part of our huge thanks to their valiant volunteer work with kids like Ellie (and believe me, there are worse case children than Ellie as this service is normally reserved for "at risk" children), I have offered to host them at our house with a craft session. How else can you pay back society other than with paper and glue?
Winner announced - Congrats
Jo
, you win x