So me and butterflies? Hmmmmmmmm?
But, but I didn't use
the punch on this one
. You know, the one I've been using the past few thousand cards? Instead, I've used my GORGE Stampin Up butterfly stamp and punch set to accent this card which is on its way to a sweet friend of mine.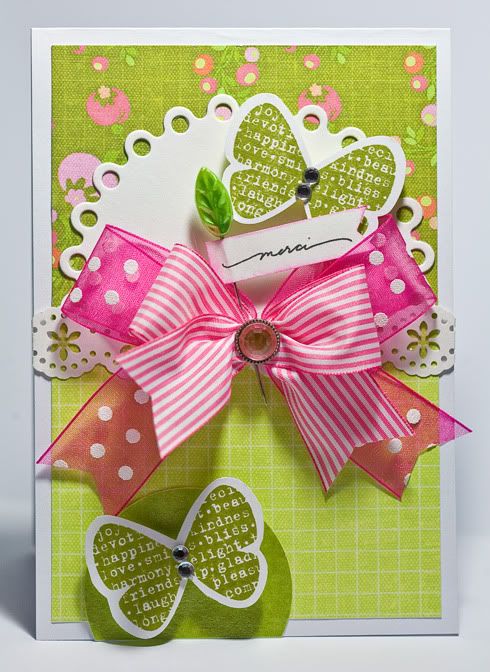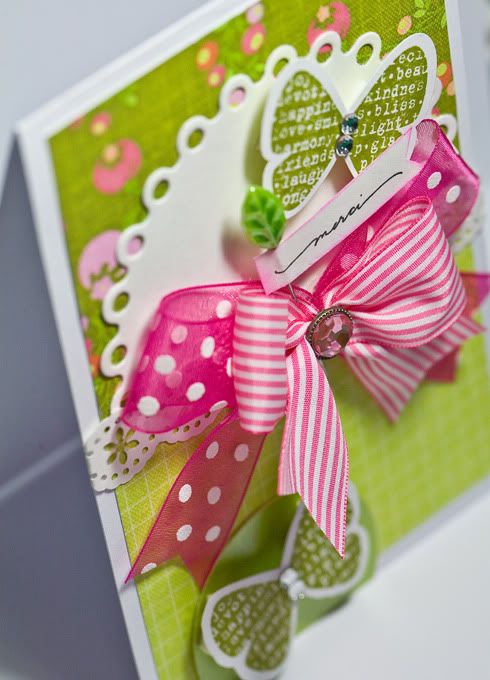 I made this card after FINALLY getting up off my sorry backside after feeling
really down
since I got back on Tuesday night. I don't know what took over me but I couldn't face conversation, outdoors, housework, work commitments or anything. I just lay and lay and lay in my stinking pit. I don't think I was feeling sorry for myself but more sorry for the things I could have been doing. I just didn't have the energy. And I wasn't unwell; I wasn't sickening for anything either. I was just overcome by a nothingness. Crazy, isn't it?
Then something clicked this evening, after nibbling on cheese. Maybe cheese is the answer to all my woes? Who knows but just in case you are in a bit of a funk -
may I recommend some cheese? LOL.
And lastly........
What you doing this Saturday? Are you in the Wilmslow area of the country (Cheshire?). My friend Jane is holding a crafty table top sale. There are some spaces left if you fancy off loading some housewares or handicrafts or usable old stash. Jane ran a successful one about 2 years ago and now its time to run another after we have all accumulated stash again. There will be new crafts, old stash and all sorts of stuff for sale so make sure you can steal away an hour or so to visit us.
Here is Janes leaflet (click to enlarge) to either book a space or drop by for coyk (especially coyk)
Come see, come see!