I think I received 3.3 Bajillion emails about "that necklace" that I wore on QVC on weds.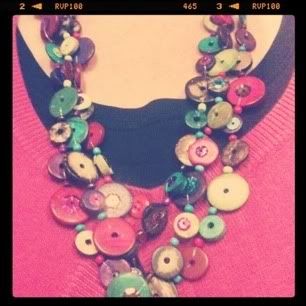 I wish I could say that I made it but instead I can reveal that it's from BHS and cost less than a fiver!
I would like to thank you for your support by watching the show and yes, it was cut short and yes, I was warned it might happen. The remedy to this situation will become apparent in the next few weeks. All I can say is brace yourselves!