Life was about bearing fruit today.
Like making a card, for starters. Its been over a week since I had a proper craft
sesh
and I was frothing at the mouth at the chance to make one today. The girls over at the
QVC
craft
facebook
page have been making flowers for their
projects
and here is my contribution. Its 12" of 1" ribbon, tacked and pulled to make a rose. Simples.
Also......
Ive been making things with alcohol ink in the wake of
Letrasets
Alcohol inks launch on MONDAY! I have taken reserves of orders for when they arrive here at
Wiseman
World (
ie
my spare room) and will be stocking 10 of each set so if you want to reserve a set, check them out
HERE
.
Ive really been beasting the ink and thought id give my 5 year old shrink plastic an airing. It's so much fun for making your own jewels and lest we forget that plain, old boring pearls can be inked up to match too. You have to love the versatility of Alcohol inks.
And finally - our (almost) autumn walk bore fruit by way of berries and conkers. Ellie is obsessed with collecting them for her window ledge to keep spiders at bay. Only the trees on our route were puny and we only found five. I got so mad at one point, I shook one of the trees and Ellie fell on the floor laughing. Ellie RARELY laughs spontaneously and I mean that -
its such a treat to hear her roar with laughter
. She said I looked like a mad cartoon character. Only at the time of her laughing, my camera was on the floor (I needed the strength to give that tree some welly!). This moment was priceless for me to enjoy, so no pictures to prove the spectacle. *cockles of my heart are well and truly warmed**
Come enjoy our walk with us through these pictures
Canon 5D, Raw format, 100MM macro lens IS

USM

L,
Aperture between F4 and F5.6,
varying ISO
SOOC

with a hint of saturation boost
You need this lens!
**warning - there are lots of them!**
Bad berries but good berries, you know? The colours kill me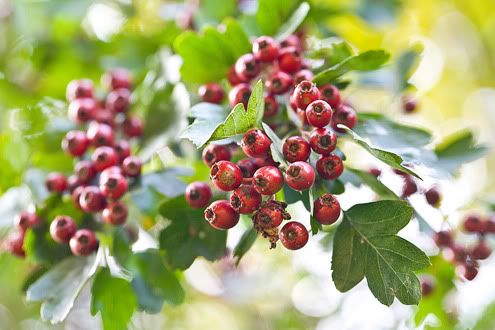 These colours will soon be rusty and red - can't wait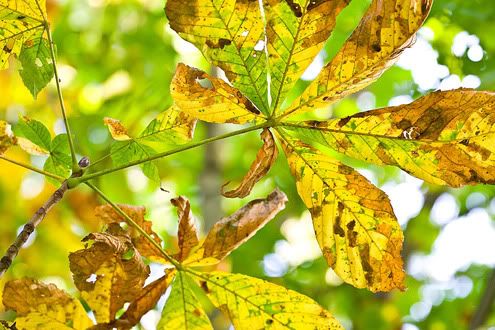 Crumbly gate posts with lovely texture - people with dogs will know why all fence posts look like this ;)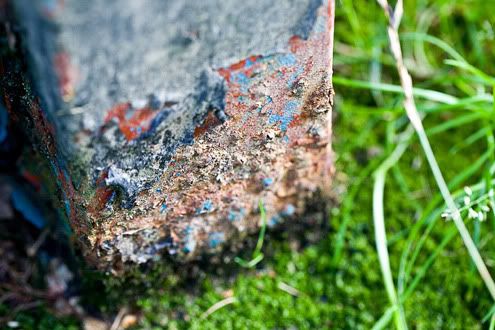 A quick swish of my dogs head and his ears flap hither and dither
Here is her bounty!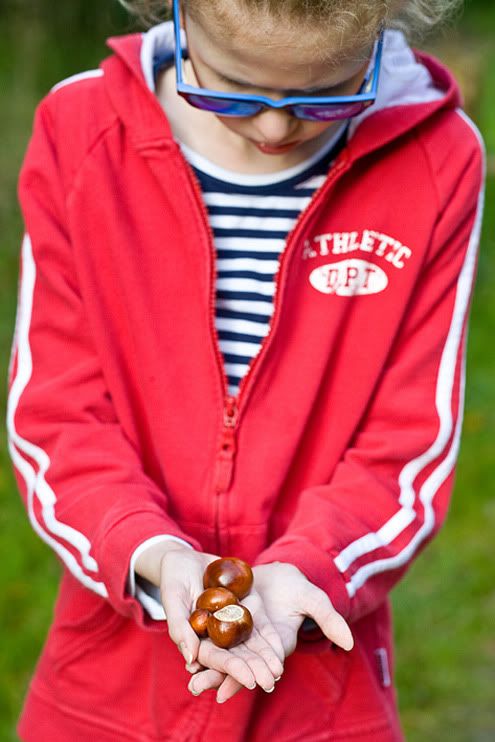 I can't tell you how hard it is to nail sun flare. This is perfection.
Red shoes.
Hmmm
, regular readers will know it takes lots of my guts to wear red accessories (as often associated with ladies of the night! -
lol
)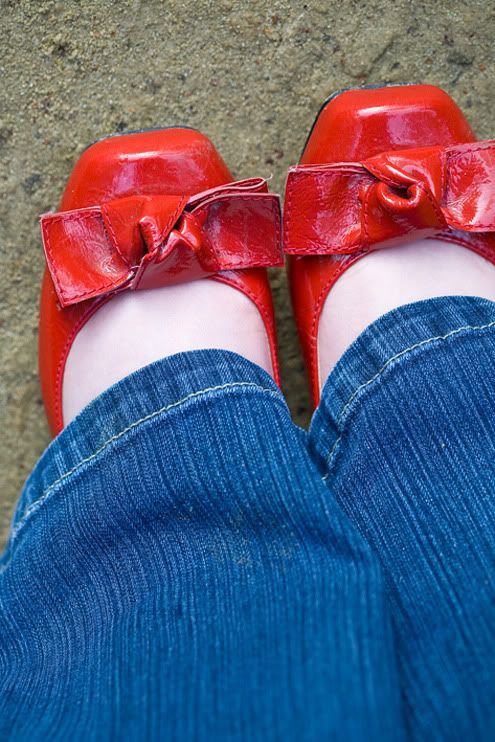 Ellie without a stick is like a dog without a bone.
I love the golden light in her hair.
Here she was marking a cross in the path.
**my random child delights me in all she does**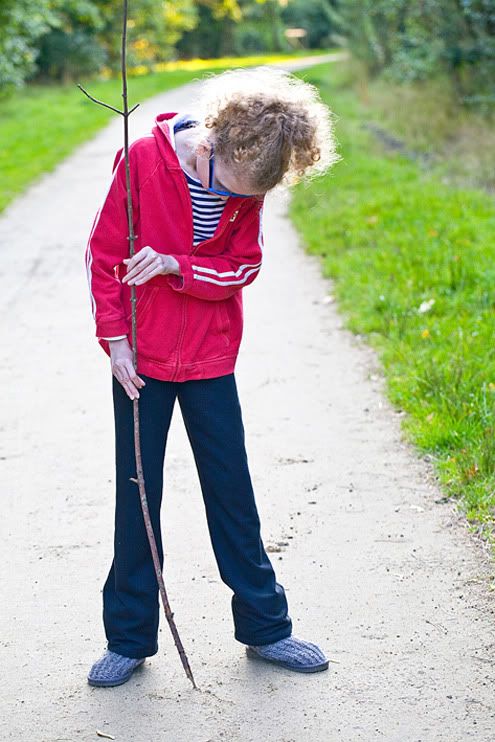 And she knows it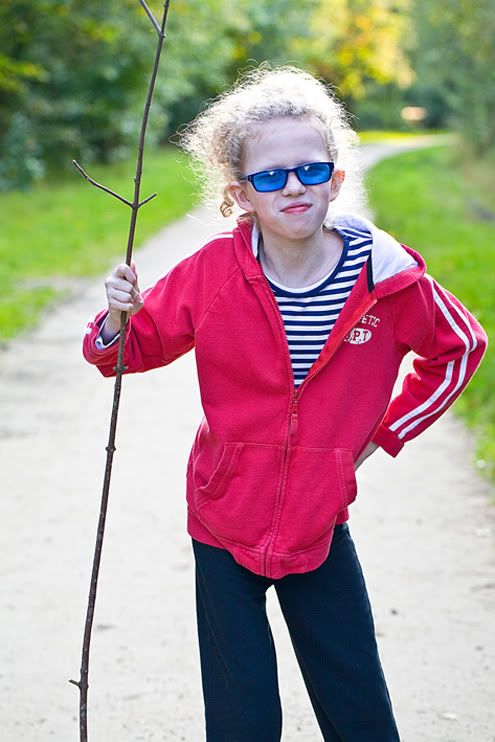 Inspecting her stick for bugs, no doubt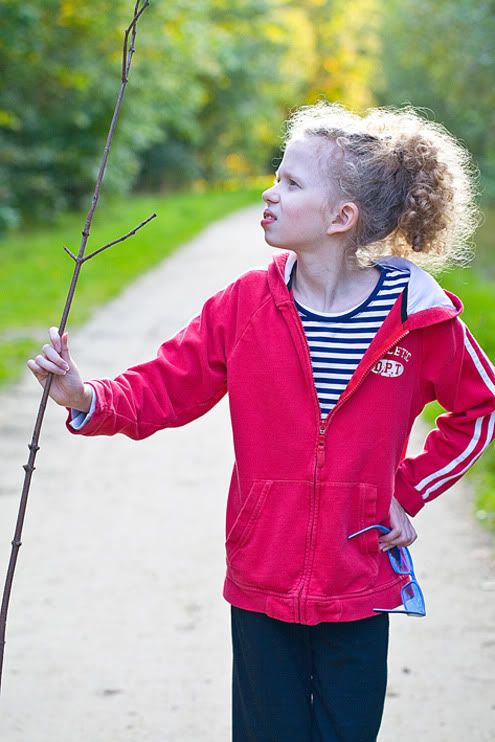 Ellie has to wear glasses, she is practically blind (from
photophobia
) without them but at dusk, its such a treat to enjoy her eyes wide open. The life in those eyes has me searching and wondering and hoping for her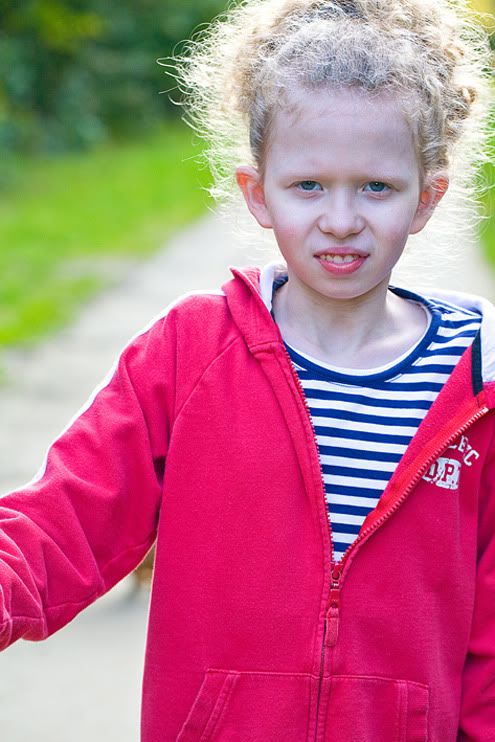 A rest spot is often on our walks.
She loves to tease the pooch. She loves to sit and think.
I wish she would let me in that beautiful mind.
Whats going on in there, Ellie?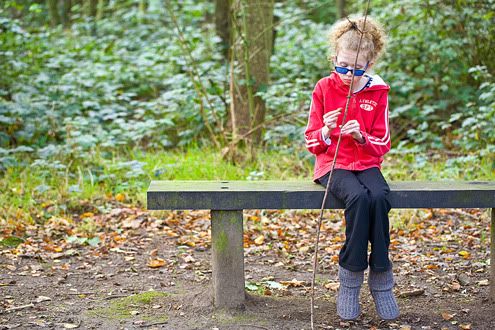 A long and slow walk back with many pit stops is not so bad on still,
autumny
days like this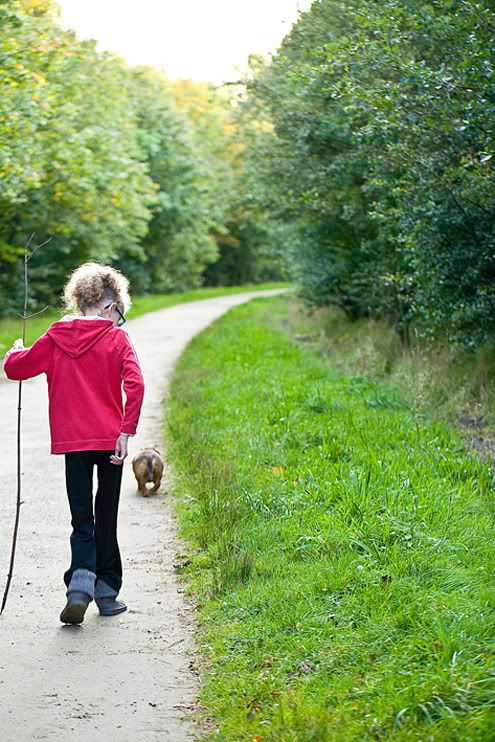 And we get home and snuggle up with rosy pink cheeks and delight in our hearts.