I am feeling so low right now. I literally do have the weight of my own sorrow bearing down on my heeeed. I am my own proverbial crown of thorns. That is until I decide to pull faces for my little compo which has one week left to run. These pics will be scrapped tomorrow. Please join in and link me your silly face layouts. Lift your own spirits and scrap for your BOM - You BOM needn't be about the prim and proper photos of yourself. Your BOM should embrace the whacked out images of your better self - the times where nothing else matters but the laughter and the inane need to remind yourself you are a tiny bit bonkers.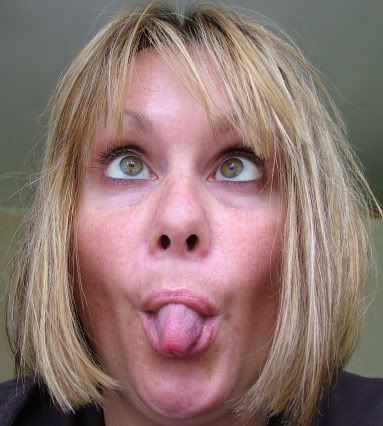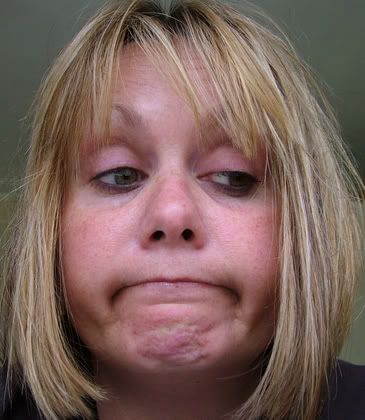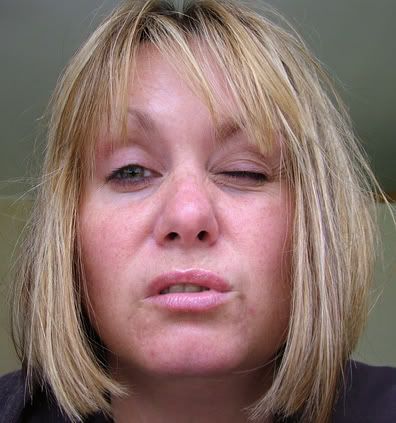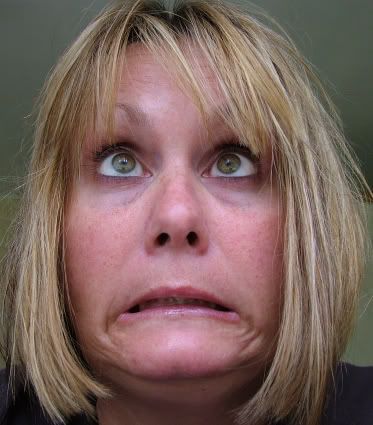 *****Warning: hideous bite alert. Parental consent to view next picture **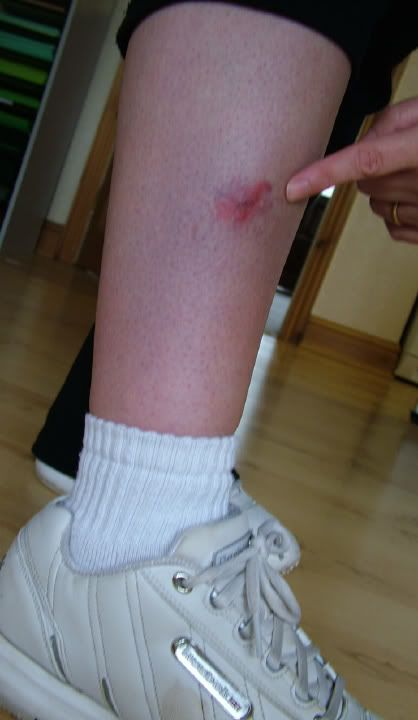 You see the bite - the horrific horsefly bite? The non-manipulated picture of my hideous horsefly bite? Man - it wrecks. My freind Cheryl says it looks like a gun shot wound and Sarah is giving me as much sympathy as I have towards her bulbous blisters (from our constant gym pounding) Her injury is self inflicted. Mine is a random attack from some pissed off horsefly. WHY ME? I hope he enjoyed his dose of A Positive. The varmint! At least I gave blood this week ... did you?